Sprouting seeds 
Welcome to our online seed shop, your destination for high-quality sprout seeds! Are you interested in adding fresh and nutritious sprouts to your diet, or urban farm offer?
Look no further, as MP SEEDS offer a wide selection of carefully chosen sprout seeds that are perfect not only for home sprouting but for professional greenhouses and urban farms as well. Our seeds are specifically selected for sprouting, ensuring they are untreated, which means: safe for consumption even in their raw form. Let us introduce you to the wonderful world of sprouts and the advantages of shopping with us.
AlfaAlfa Microgreens Seeds
Beet, Red Microgreens Seeds
Beet, Yellow Microgreens Seeds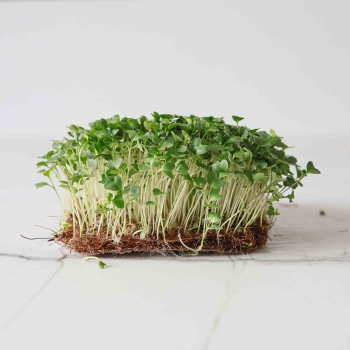 Broccoli, Calabrese Microgreens Seeds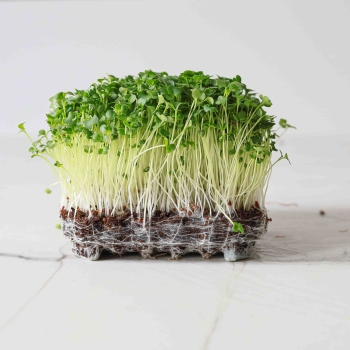 Broccoli, Raab Microgreens Seeds
Chickpea Microgreens Seeds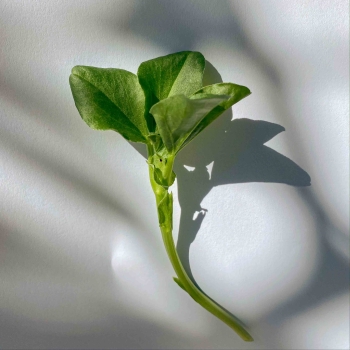 Fava Bean Microgreens Seeds
Fenugreek Microgreens Seeds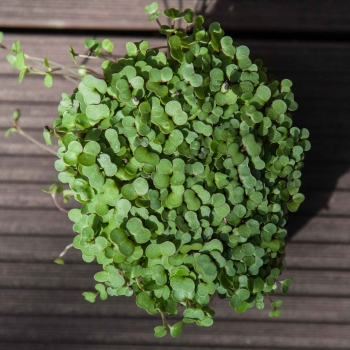 Kale, Red Russian Microgreens Seeds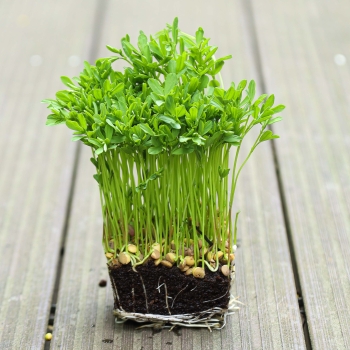 Lentils, Red Microgreens Seeds
Mung Bean Microgreens Seeds
Onion, Barbra Microgreens seeds
What are sprouts?
Sprouts are young plants that have just begun to grow from the seeds. As microgreens, sprouts are packed with nutrients, including vitamins, minerals, antioxidants, and enzymes, making them an excellent addition to a healthy diet.
Sprouts are known for their crisp texture and unique flavors, adding a delightful freshness to salads, sandwiches, wraps, and more.
At our online seed shop, we take pride in offering a premium selection of sprout seeds. One of the key advantages of shopping with us is that our seeds:
are not treated with any harmful chemicals, ensuring their safety for sprouting and even raw consumption.
We prioritize your health and provide seeds that have been carefully checked against bacteria, ensuring you can enjoy sprouts with peace of mind.
Additionally, we guarantee a high germination and sprouting ratio for our seeds. This means you can trust that a significant portion of the seeds you purchase will successfully sprout and grow into healthy sprouts. We understand the importance of reliable results when it comes to professionals, and our seeds are selected with this in mind. MP SEEDS seeds are good for business. Trust us we have done that in the past. 
Convenience is another advantage we offer. We provide delivery services all over Europe, ensuring that no matter where you are located, you can easily access our premium sprout seeds. With just a few clicks, you can have the seeds delivered right to your doorstep, ready to embark on your sprouting journey.
Join the growing community of sprout enthusiasts and experience the joy of sprouting your own nutritious greens at home. Browse our selection of sprout seeds, choose your favorites, and let the sprouting adventure begin. Shop with us today and elevate your culinary creations with fresh, vibrant sprouts packed with health benefits.
The most popular sprouts varieties
At MP Seeds online shop, we are proud to offer a wide range of sprout seeds, including the most popular varieties mentioned below. Our online shop is your one-stop destination for acquiring top-quality sprout seeds to kickstart or level up your sprouting journey.
We understand the importance of having access to diverse options, and that's why we have curated a collection that includes among others:
Alfalfa Sprout Seeds: Experience the delightful crunch and mild nutty flavor of alfalfa sprouts by selecting our premium alfalfa sprout seeds.

Broccoli Sprout Seeds: Discover the nutritional powerhouse of broccoli sprouts with our carefully selected broccoli sprout seeds, known for their high sulforaphane content.

Radish Sprout Seeds: Add a zing to your dishes with our radish sprout seeds, which provide a peppery flavor and a satisfying crunch.

Mung Bean Sprout Seeds: Explore the world of Asian cuisine with our mung bean sprout seeds, perfect for creating delicious and nutritious sprouts.

Clover Sprout Seeds: Enhance the taste and visual appeal of your meals with our high-quality clover sprout seeds, offering a mild and slightly sweet flavor.

Sunflower Sprout Seeds: Elevate your salads, wraps, and sandwiches with our premium sunflower sprout seeds, providing a delightful nutty taste and crisp texture.
By choosing MP Seeds, you can trust that you are getting seeds that are specifically selected for sprouting, ensuring optimal germination and sprouting ratios. We prioritize your safety, and our sprout seeds are thoroughly checked to guarantee they are safe for consumption in their raw form. With our convenient online shopping and Europe-wide delivery services, acquiring your favorite sprout seeds has never been easier.
Browse our extensive selection of sprout seeds and embark on a journey of growing fresh, nutritious sprouts right at home. With MP SEEDS, you can enjoy the satisfaction of cultivating and savoring these popular sprouts while reaping their health benefits. Start your sprouting adventure with us today!