Welcome to our "Red Hot Microgreens" selection section! Here you'll find a little twist on the classic green microgreens: the RED ones! Yes, you heard it right, RED microgreens! All of them have some red, purple or pink shade on leaves or stem when grown up.
They are great for garnishing, because of their crispiness, and unusual look. Not only restaurants Chefs loves them!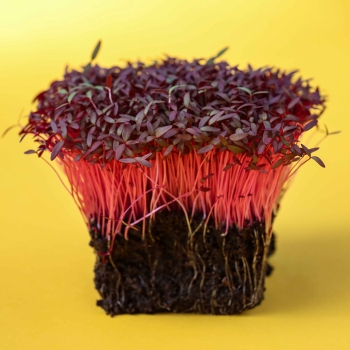 Amaranth, Red Microgreens Seeds
Basil, Red Opal Microgreens Seeds
Beet, Red Microgreens Seeds
Cabbage, Red Microgreens Seeds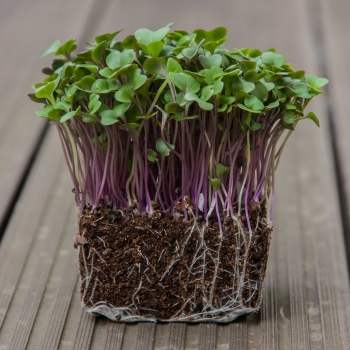 Kohlrabi, Red Microgreens Seeds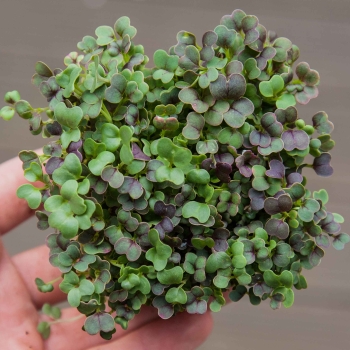 Komatsuna, Red Microgreens Seeds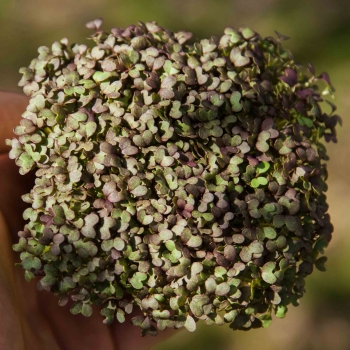 Mizuna, Red Frills Microgreens Seeds
Perilla Red Shiso Microgreens seeds
Purslane Green Microgreens seeds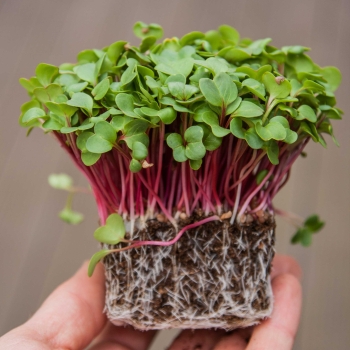 Radish, Pink Microgreens seeds
Radish, Red Rambo Microgreens Seeds
Radish, Rose Microgreens seeds
Microgreens are supposed to be green, right?
Partially wrong, partially correct! Red microgreens are green in the main sense. They're still full of vitamins and super tasty, and crispy.
Our seeds for red/purple/pink microgreens are the result of some serious plant matchmaking. Through the natural process of crossbreeding and selection, this healthy, tiny plates decorations were created.
So don't settle for old greens when you can spice up your salads, sandwiches, and more with these vibrant red microgreens.
If you want to know more read Overwiew about Red Microgreens!
Shop now and get growing!